Alumni
Hi there! My name is Mary Teal Medina (Dance Major, Class of 2011) and it's my pleasure to welcome you into the Alumni Association. This is a place where you'll connect with other BISFA Alumni and have exclusive access to Alumni only events! After surveying our incredible Seniors from the Class of 2020, we've determined that $10 was the perfect price point for annual membership.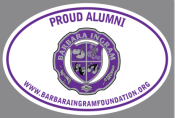 For this small fee, you'll receive a limited edition BISFA Alumni sticker! Your contribution will also cover some of the costs associated with future Alumni events. Be sure to follow the BISFA Foundation on Facebook and Instagram, as we'll be highlighting Alumni through interactive Q&A sessions – you won't want to miss it! If you have questions or suggestions regarding the Alumni Association, feel free to reach out to me personally by emailing maryteal.medina@gmail.com.
Thank you for your interest in staying connected. We're better together!
Mary Teal Medina
Alumni Association Co-Chair
---
JOIN THE BISFA ALUMNI ASSOCIATION
CHECK OUT WHO'S ALREADY JOINED
---
Class Agents
Class of 2010 - Sheridan Webb
Class of 2011 - Mary Teal Medina and Megan Duckworth
Class of 2012 - William Mason
Class of 2013 - Ryan Smetzer
Class of 2014 - Alec Buriss
Class of 2015 - Dionie Arechiga Ruiz
Class of 2016 - Brenna Myers
Class of 2017 - Cheyenne Henson and  Socks Whitmore
Class of 2018 - Lauren Schwab
Class of 2019 - Jared Shay
Class of 2020 – Eliza Baranowski and Sara Malott
If you are interested in being a class agent, contact Mimi Dickinson mimid@barbaraingramfoundation.org at the Foundation Office.
---