The Barbara Ingram School for the Arts Foundation advances exceptional arts education by providing resources and funding that supports students and arts education. Together, we are making a meaningful impact on students and the arts in our community.
---
In partnership with the Washington County Public Schools Board of Education, the Barbara Ingram School for the Arts Foundation (BISFA Foundation) has announced naming rights opportunities for the new BISFA Academic Building and existing Arts Building located in downtown Hagerstown's Arts & Entertainment District. The agreement between the School Board and the Foundation provides the opportunity for businesses and individuals to donate funds in exchange for naming rights to various areas within the buildings. Funds raised will continue to grow the Foundation's endowment, which enhances educational opportunities and builds a legacy for BISFA and its students.
---
Click the buildings below to see what opportunities are available!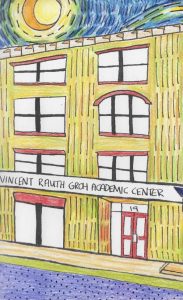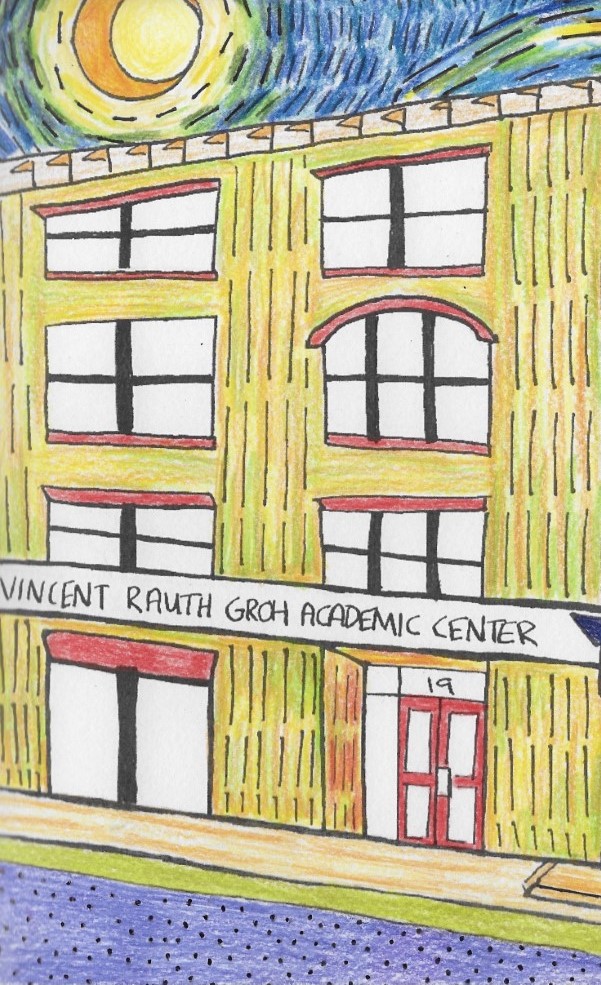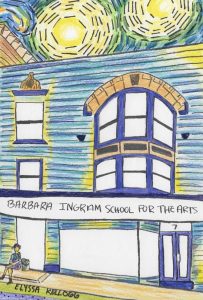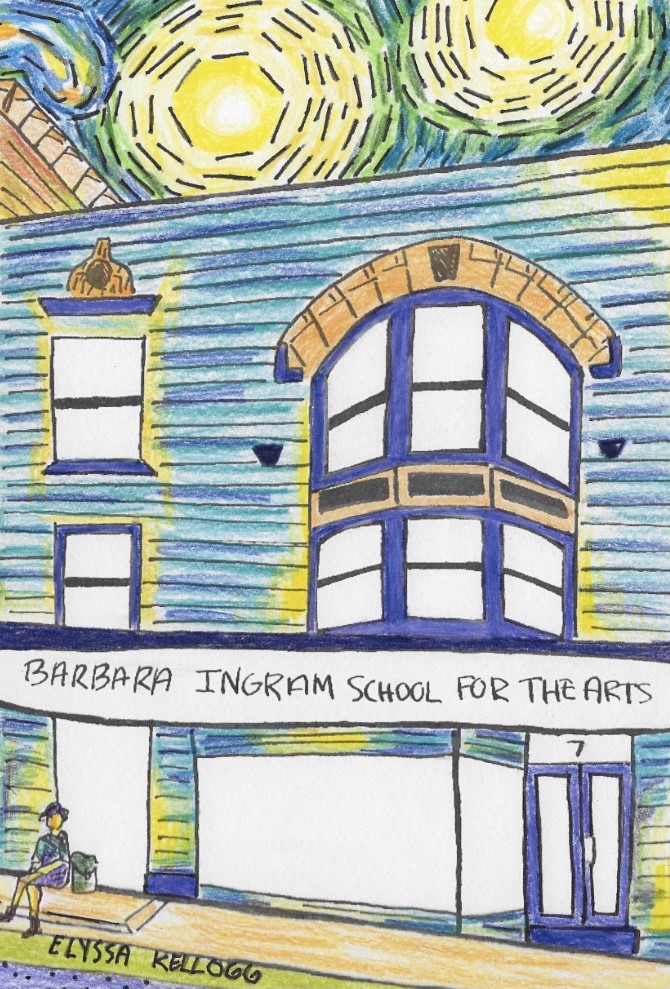 Artwork by Elyssa Kellogg, BISFA Visual Arts Student, Class of 2022.
---
For more information about our Naming Opportunities, contact Mimi Dickinson, Executive Director of the BISFA Foundation, with questions via email or 240-347-4934.