The Barbara Ingram School for the Arts Foundation advances exceptional arts education by providing resources and funding that support students and arts education. Together, we are making a meaningful impact on students and the arts in our community.
---
ENDOWED GIFTS
The Barbara Ingram School For the Arts is developing cultural leaders of the future by providing enriched art education to students from vast and diverse backgrounds. The BISFA Endowment provides enrichment opportunities including:
Master's classes
Artist-in-residence instructors
State-of-the-art technology Art and music equipment
Enhanced learning experiences
Scholarship opportunities
The BISFA Endowment supports enrichment activities for students in perpetuity. Funds will be invested by the Community Foundation of Washington County and allocated annually.
Your generous gift today becomes part of sustained and
ongoing support for students for generations to come.
---
NAMING OPPORTUNITIES
In partnership with the Washington County Public Schools Board of Education, the Barbara Ingram School for the Arts Foundation is proud to honor gifts of $10,000 or more with naming rights opportunities within the new BISFA Academic Building and existing Arts Building located in downtown Hagerstown's Arts & Entertainment District.
Click the buildings below to see what opportunities are available!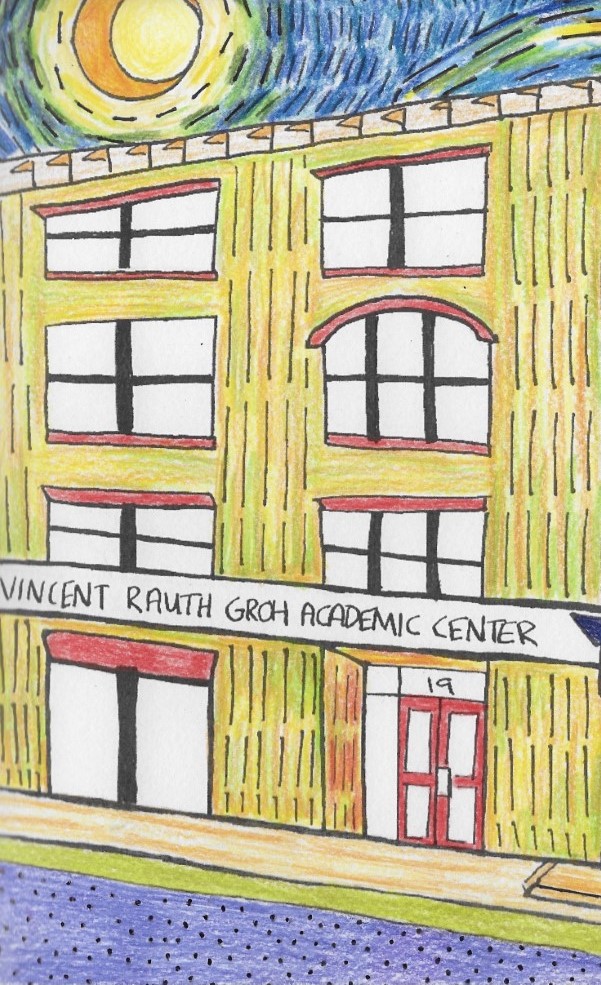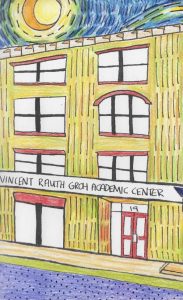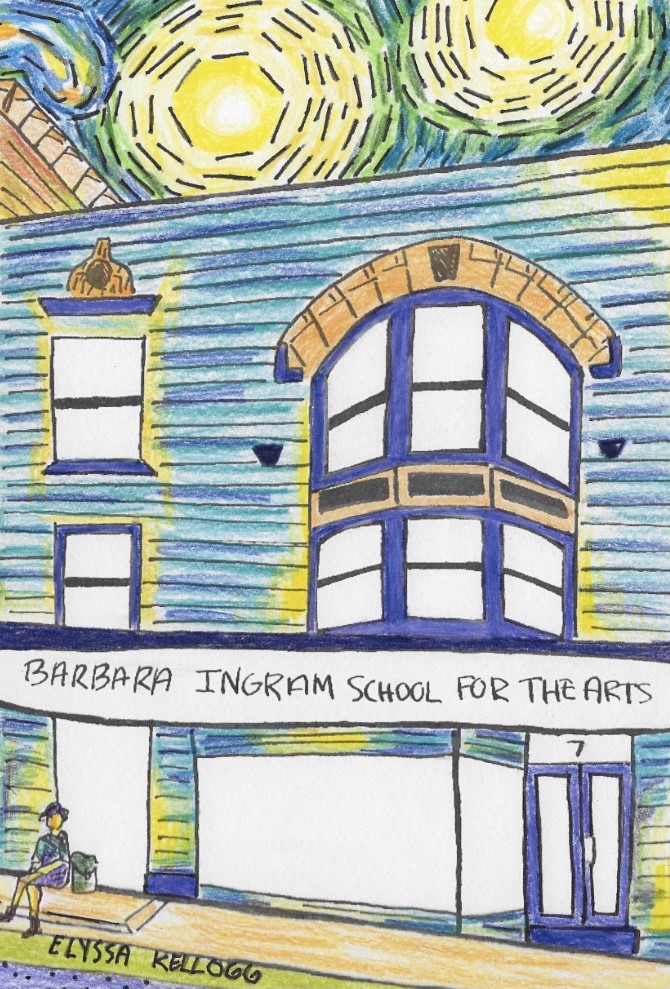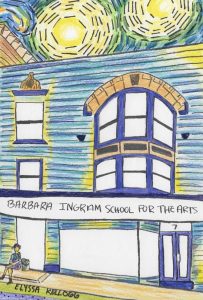 Artwork by Elyssa Kellogg,
BISFA Visual Arts Student, Class of 2022
---
For more information, contact Ally Sirbaugh,  BISFA Foundattion's Executive Director at (240) 347-4934 or allys@barbaraingramfoundation.org