Top

Something Rotten Event Sponsorship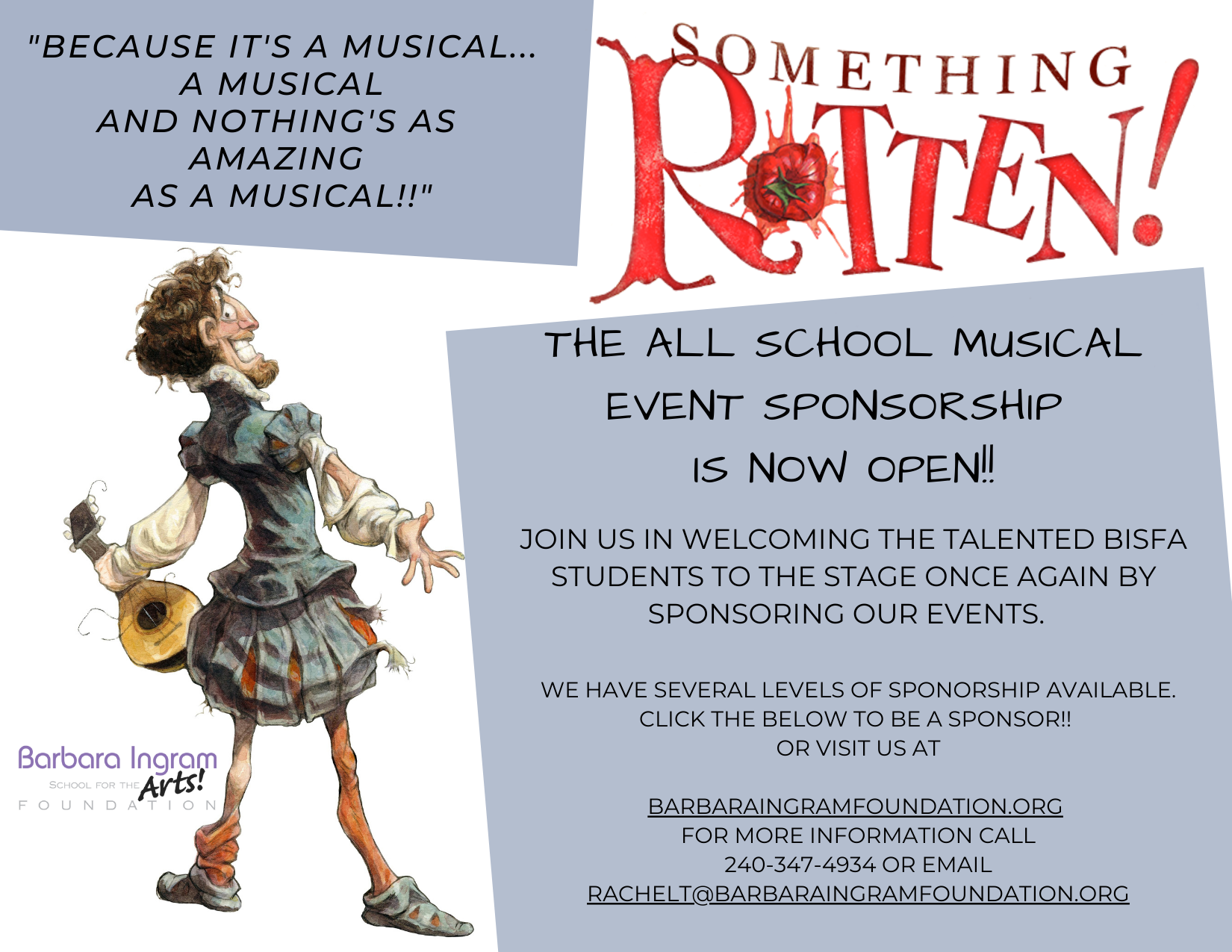 We are FINALLY back!!   After 2 years we are PROUD to welcome our talented students to the stage once again.  The foundation will be hosting two Opening Weekend Reception Events, and are seeking sponsors.  We have several contribution levels and payment options. 
All sponsor levels will be recognized in our BIFSA Bill with an audience of over 6000!!!  
Please give us a call at 240-347-4934 or email us at rachelt@barbaraingramfoundation.org     with questions or for additional information.  
We are looking forward to your support and can't wait for you to see our amazing students on stage of the Historic Maryland Theatre once again!
Use the Link below to complete to be a Sponsor