BISFA Ranks #8 in Maryland Schools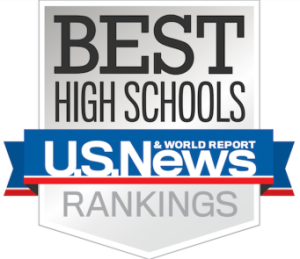 U.S. News and World Report released their 2020
U.S. NEWS HIGH SCHOOL RANKINGS.
Thanks to the wonderful students and staff at BISFA, the school is now listed as the 8th best high school in the state (up from 10th last year)
The U.S. News rankings include data on more than 24,000 public high schools in 50 states and the District of Columbia. Schools are ranked on a number of factors, including state-testing, graduation rate, and college readiness.