Hearts for the Arts Coffee Contest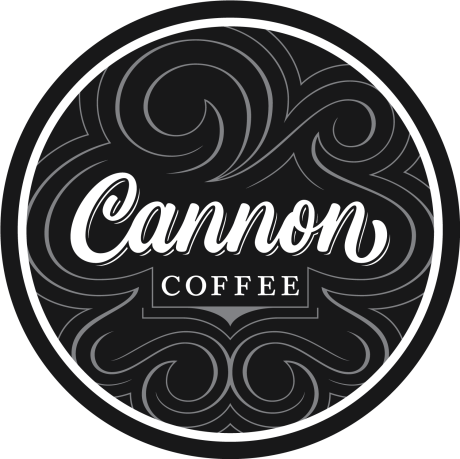 Our annual membership campaign Hearts for the Arts is in full swing and we thought it would be fun to offer a little something extra for our members.
All 2020-2021 HFA members will be entered into a drawing to have their favorite Cannon Coffee beverage named after them for a month.
The rules are simple: 
If you haven't already, join Hearts for the Arts. Everyone who has joined up to this point has been entered; new members are added to the drawing as their membership is received by our office. The sooner you join, the more chances you have to win!
At the beginning of November, December, and January, we will draw one lucky winner and contact them to see what drink they choose for the month.* Must be a drink already on the Cannon Coffee menu, but there are many choose from!
The winner and their selected drink will be announced and promoted on social media by Cannon Coffee and the BISFA Foundation throughout the month.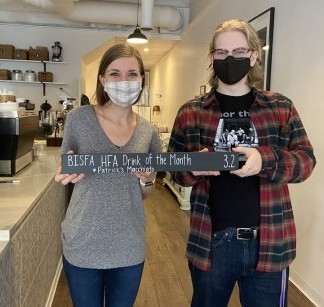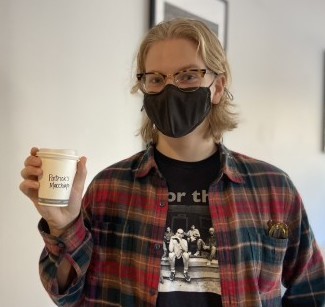 *For example, if BISFA alum Patrick O'Farrell (pictured with Cannon Coffee owner Lindsay Reese) were to be drawn as the winner, his favorite drink – the Macchiato – would be known as "Patrick's Macchiato" for the month.
A big THANK YOU to board member Samantha Bodnar for taking photos and video, and Patrick and the team at Cannon Coffee for their help! 
Contest Winner Board